OUR OIL
The art of tasting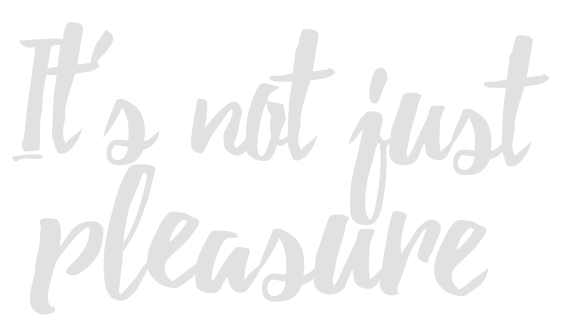 Once the oil is elaborated in the olive oil mill, this is where the delight of the taster chimes in. The Oleícola Jaén EVOOS are juices of a fruit, the olive, and it is obtained solely and exclusively by mechanical means and cold press.
Being a juice it can be consumed directly, just as it is obtained. When extracting the oil from the olives, a more or less intense and complex fragrance called "fruitiness" is released. As it is a fruit it undergoes several stages of ripening, from intense green to dark green.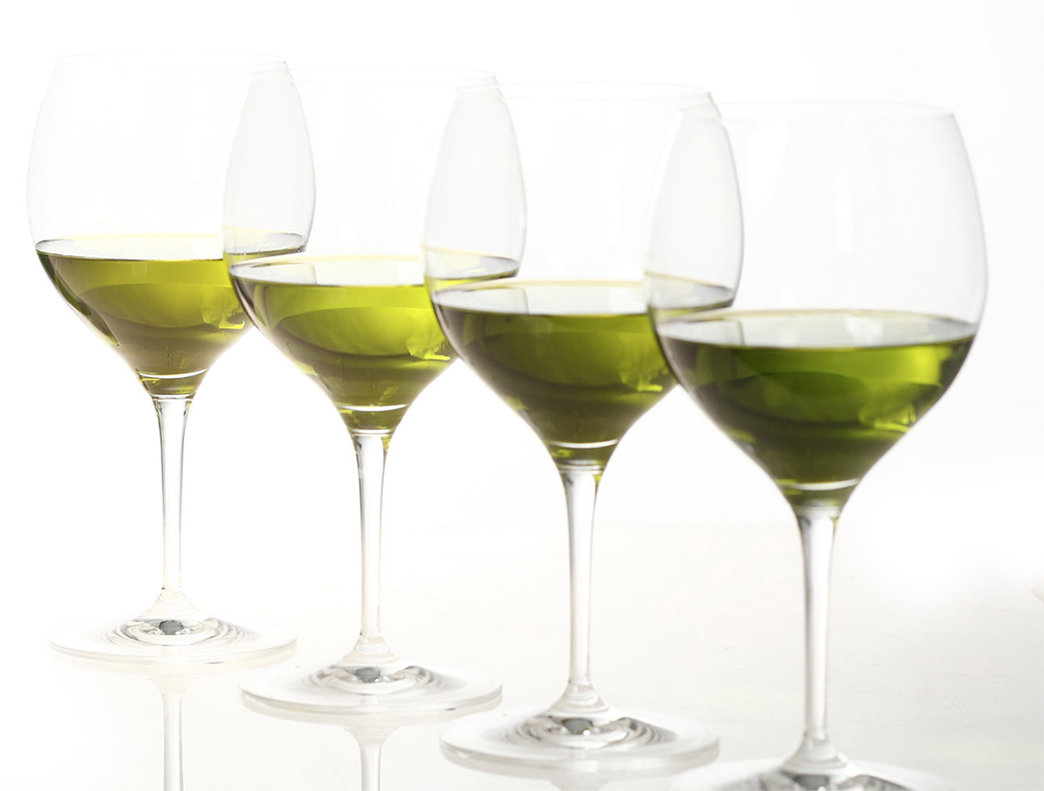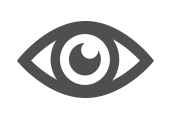 VISUAL PHASE. COLOUR.
The professional oil tastings are carried out using a mostly blue glasses where the colour of the oil cannot be seen so that the oil's colour does not influence the taster. It is covered with a glass plate.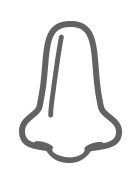 OLFACTORY PHASE. AROMA.
Cup the tasting glass in the palms of your hands to warm the oil and then swirl the oil in the glass in order to distribute the inside walls of the glass with oil, the oil will come into contact with the air and its aromas will expand more easily. This operation will be carried out for approximately 30 seconds.
Inserting the nose into the glass and inhale deeply.
The first perception is the intensity of the aroma which can go from virtually imperceptible to very intense.
The aroma must be associated with something reminiscent to the taster and so as to identify the nuances of the oil.
Positive aromas (fruity, apple, banana peel, freshly cut grass, …), or negative aromas (vinegary, winey, rancid, muddy, fusty, musty, metallic …) can be detected in mouth and which will gives us hints of how that oil will taste on the palate.

TASTING PHASE. FLAVOUR AND BODY.
Slurp the oil, this is done by sipping approximately 5 grams of oil into your mouth, and do so for 3 or 4 seconds so as to warm the oil.
Closing your mouth and placing the oil that is in your mouth to the front. The oil must go into all corners of the mouth so as to be able to detect all the nuances.
Next, take 2-3 fresh breathes, and new inherent sensory sensations of smell appear again.
And finally swallow the oil.
The sensations will be mainly found in:
TIP OF THE TONGUE: SWEET TASTE
REAR SIDES OF THE TONGUE: BITTER
SPICY BACK OF THROAT AND BODY (PASTY, SMOOTH, FLUID AND WATERY)

TOUCH PHASE. BALANCE AND HARMONY.
Finally the harmony and balance of the different flavours and smells is judged, so we can qualify the oils as follows:
FRUITY OILS: Green or Ripe. Intense, Mild or Smooth.
BALANCED/HARMONIOUS: Oils which present the best balance between aromas and flavours.
UNEVEN/UNBALANCED OILS: These are those in which certain aromas, tastes or defects will significantly stand out.
During the tasting, a small piece of apple, bread or a sip of water is used to clean the palate between sampling two different oils.